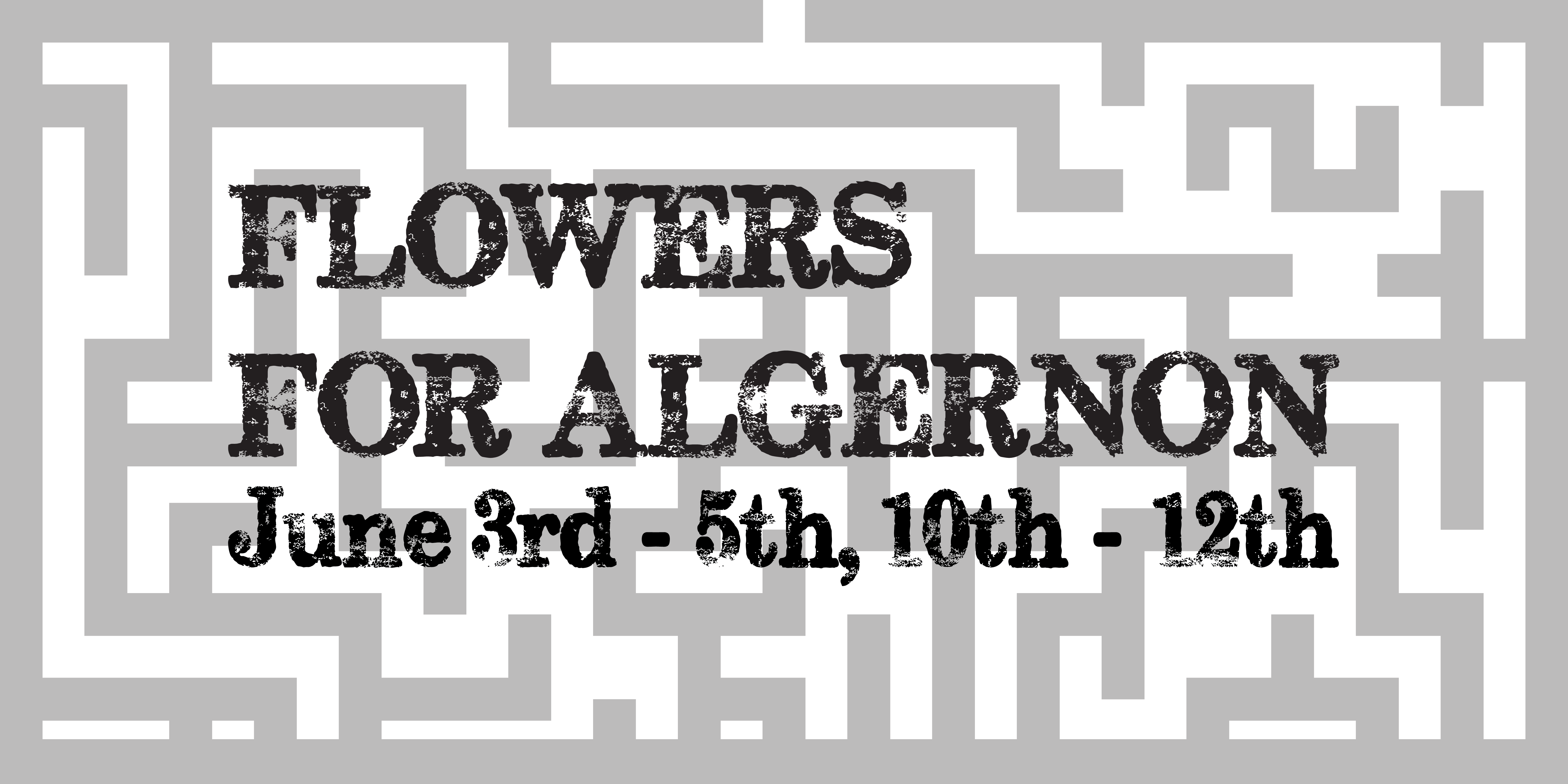 Director's Note: This show is not recommended for young children.
By David Rogers. Based on the novel by Daniel Keyes, Directed by Sherry Whisman
This is the compelling story of Charlie, a developmentally challenged man, and the strange interweaving of his life with that of Algernon, a mouse. Experimental surgery has been performed on Algernon increasing his intelligence fourfold. The operation is tried on Charlie, who rapidly changes to a genius, far more intelligent than his teacher, Alice Kinnian, or the doctors who created the operating technique. As Charlie approaches the peak of his brilliance, Algernon shows frightening symptoms of regression. The play becomes a race against time in which Charlie tries to keep his new intelligence long enough to save himself and thus continue what he and Alice have found. This is a different kind of play: poignant, romantic, funny, and tragic, but with the hope of man's indomitable spirit.
Cast List
8 Males, 9 Females
Dr. Strauss – Steve James
Prof. Nemur – Tim McRae
Alice Kinnian – Kerry Kavanaugh
Burt Sheldon – Jeremy Garrett
Charlie Gordon – H. Levi Smiley
Doris, Norma – Sessirae Cummings
Frank – Heath Fritts
Gina, Ann Welberg – Krysten Vogt
Mrs. Donner – Gina Lloyd
Joe, Chairman – Jim Vogt
Mrs. Mooney – Bev Taylor
Father, Mr. Harvey – Jon Vandivir
Mrs. Feldman, Mrs. Nemur – Monica Frampten
Bernice, Jackie Welberg – Mitzi Howard
​Show Dates:
June 3rd-5th, 10th-12th
Showtimes are Fridays and Saturdays at 7:30 pm,
and Sundays at 2:00 pm. Get tickets now.